Walk-through of the Sani backoffice subpage "Overview".
The page shows the wards the sani nudge system is installed on or will be installed on soon.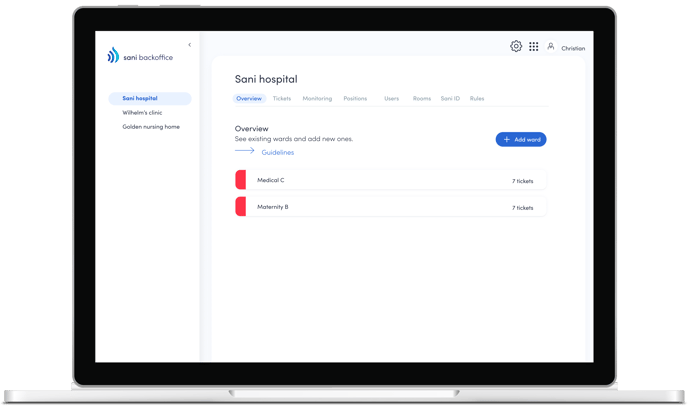 Bar colour
The colour of each bar is meant to reflect the status of the system for that ward. The rules for when a ward is red, orange or green are work in progress.

Tickets
Total amount of open tickets for each ward is displayed in each row. This updates every 5 minutes.
Add ward
Add new wards to the selected installation site using the "Add Ward" button. Follow this guide.