Sani analytics provides users insights into the hand hygiene level in the wards and underlying rooms to make it easy for hygiene mentors to plan and execute improvements.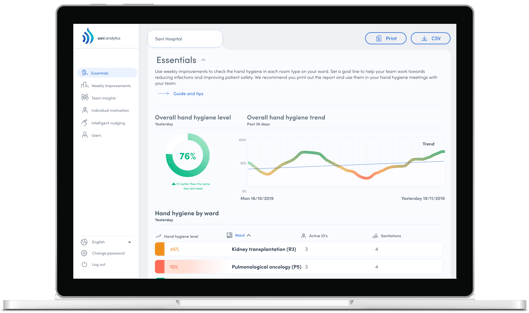 Sani analytics is a platform that can be accessed at analytics.saninudge.com using either of the following web browsers:
Google Chrome
Microsoft Edge
Firefox
As Internet Explorer from March 2022 will be discontinued by Microsoft, Sani analytics cannot by accessed using this browser. Instead, all users will be migrated to Microsoft Edge.