Walk-through of the subpage "Users".
View or create Primary contact person users for Sani analytics.
---
Table
For each Primary contact person with an account in Sani analytics, you can view their name, email, and role type.
Add Primary contact person
Hygiene mentors can only be added, viewed, and edited in Sani analytics by users with Primary contact person access.
Edit
Once a user has been created, it is only the name that can be changed.
Deleted users are deleted from the database permanently and cannot be restored.
Sort function
By clicking on the column header, you can sort by any column. It sorts from low to high or A-Z, but if you click twice it sorts from high to low (Z-A).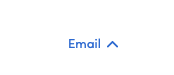 Search feature

Lookup users by their email or name.
Note: The search field does not work if the search text contains white space.