This article contains a guide on how to decommission a Sani Sensor from a Nexa dispenser
Decommissioning
Step 1: Detach the sensor from its backplate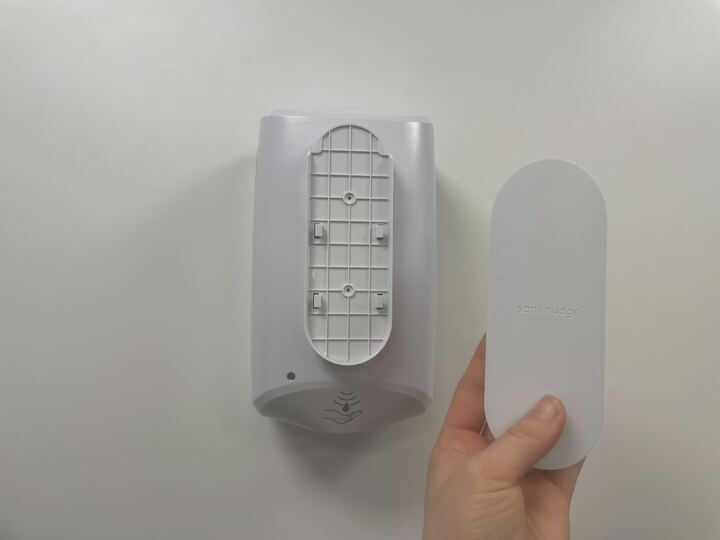 Step 2: Removing the backplate from the dispenser requires a hard pull from either the top or the bottom of the backplate. Hold against the dispenser to ensure you do not pull the dispenser off the wall.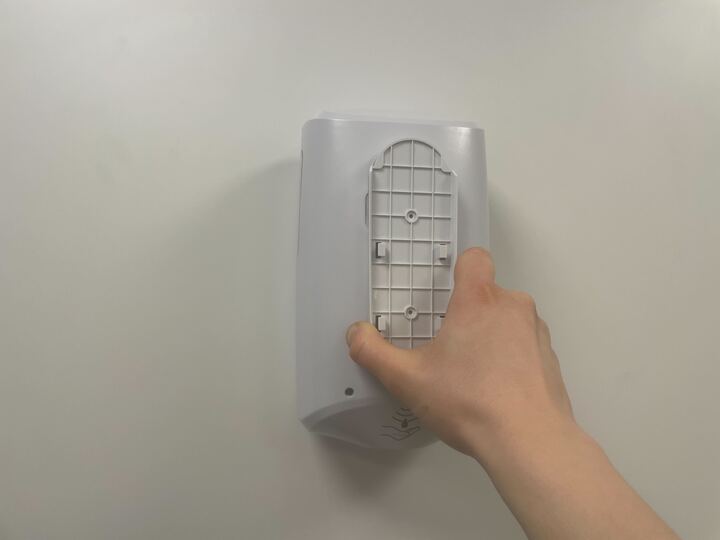 Step 2.1: Alternatively you can use a spatial. Add some sanitizer to it and place it in between the tape and the dispenser. This will help release the tape from the dispenser. Once a small part has let go, the rest will follow more easily.
Be careful not to scratch the dispenser with the spatial.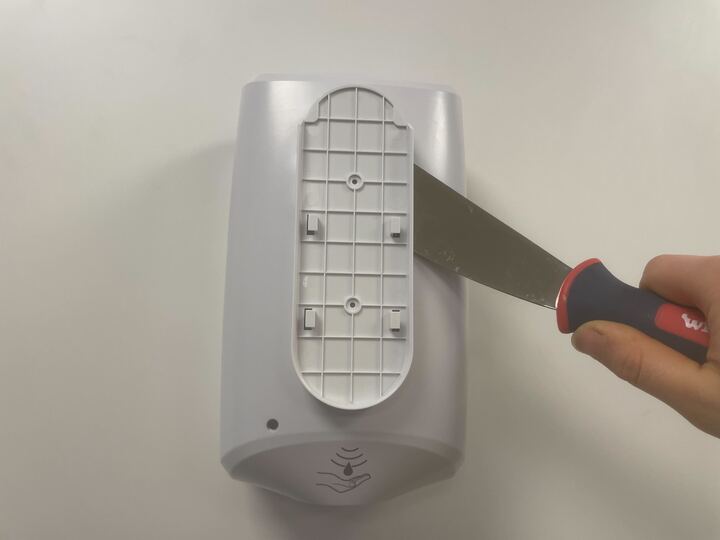 Step 4: Pull off excess bits of tape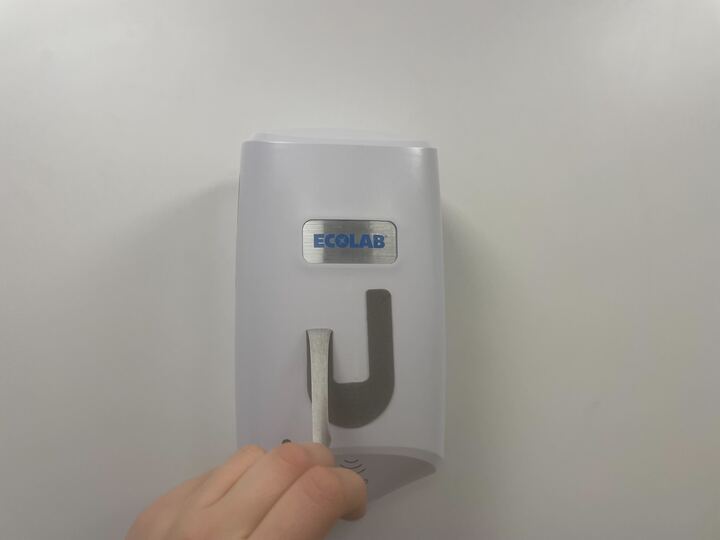 Step 5: If tape residue is left on the dispenser you can clean the surface of the dispenser with some hand sanitizer.