This is a manual for installing a Sani Sensor on a Purell ES4 Sanitizing dispenser. Always ensure that you follow these steps for a correct installation.
To install a Sani sensor on a Purell ES4 Dispenser 11201010033 you will need the following component:
10401010025 Purell ES4 Mount
10401010031 Purell ES4 Mag Holder
VIDEO
Installation
1.Open the dispenser and insert the mag holder mount on the left side where the hole placement is located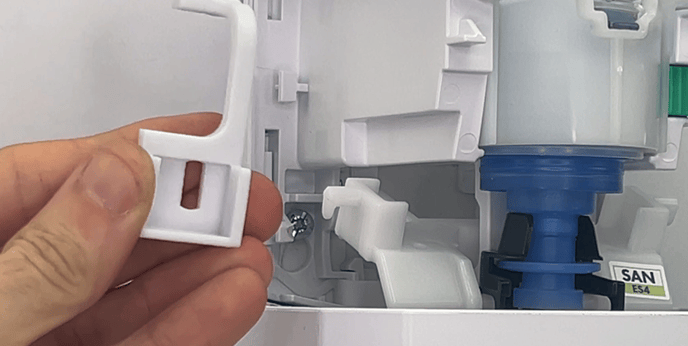 2. Remove the tape from the mount and put it on the left side of the dispenser. Ensure that the mount is firmly attached to the dispenser.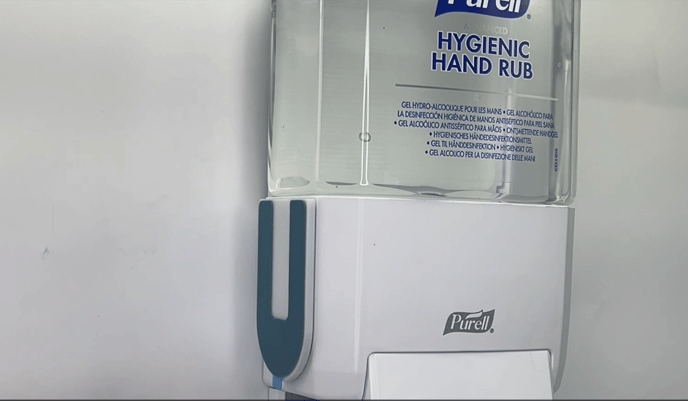 3. Remove the tape and put the sani sensor backplate. Ensure that is firmly attached by pressing it against the dispenser for five seconds.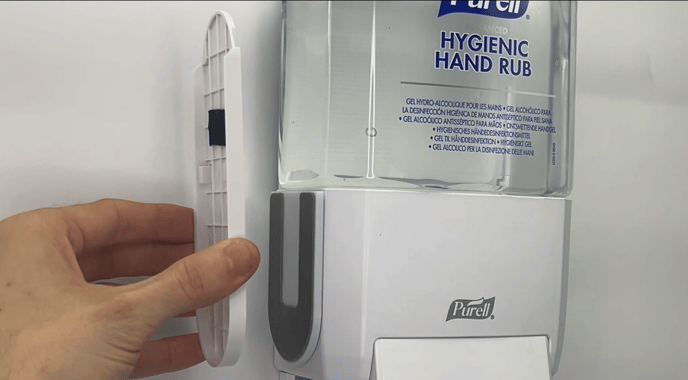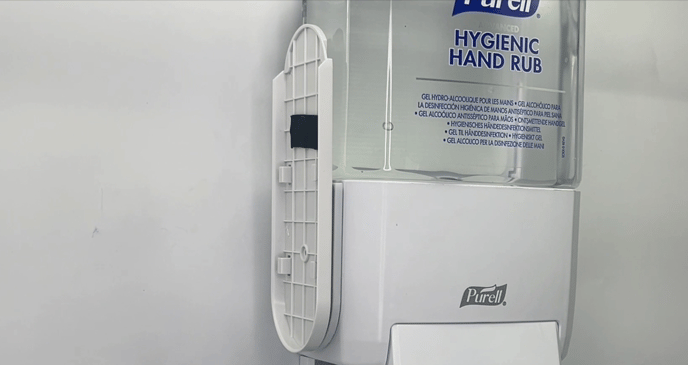 For general guidelines and detailed information on how to install a dispenser sensor, please read this article.
Troubleshoot
If the sensor does not light up when the dispenser is activated, you can use the following steps to troubleshoot:
Confirm that the sensor is placed correctly on the dispenser and reset
Confirm that the Sani Sensor has been added to the correct position with the Sani Backoffice app
Confirm that Display mode is activated for the position. You can find information on how to check and activate it here (section Display).
Replace the device