Description of the Individual motivation report.
The report is viewable for 7 days until a new report is generated.
When clicking the link in the Individual Motivation email, the report opens in the default browser of the device.
The report should not be opened in Internet Explorer, as it may distort the data visualisations.
The report can be downloaded using the "Download" button.
The report can be opened both from mobile and computer.
User has to have generated at least 5 opportunities to have enough data for a report.
Explanation of data can be found here.
Desktop view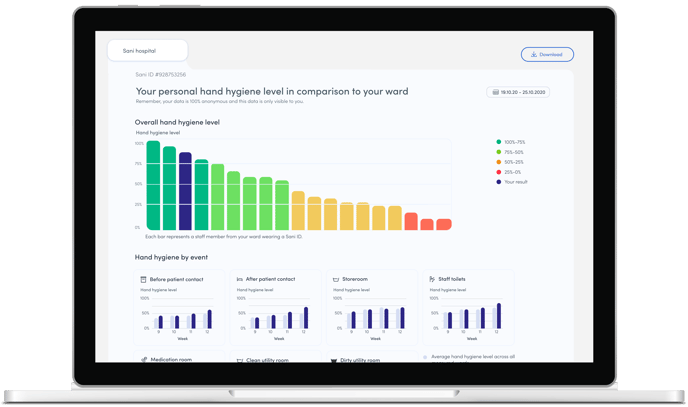 Mobile view

Expired report
If the user tries to open a report after it has expired they will see this screen: