Signing up to Individual motivation is quick. Here is a guide on how to sign up using the app.
Important: Prior to opening the app, it must always be ensured that no other Sani IDs are nearby. Other Sani IDs must be minimum 3 meters away and preferably the sign up takes place in a room, where no other Sani IDs are available. This is important to ensure that the correct Sani ID is subscribed.
The app must be installed on an Android smartphone. The app has been tested for Samsung A20e. It you use other smartphones, it cannot be ruled out that something works differently in the app. It is also important that the app is not installed as part of a work profile mode.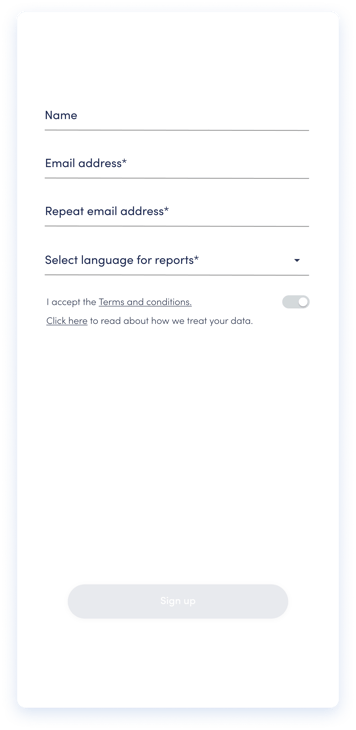 1. The user must start by providing their information.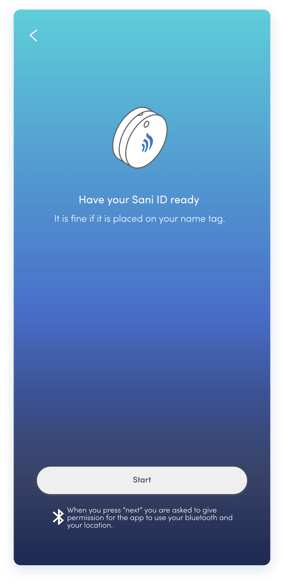 2. Next, the user must have their Sani ID ready. Then click "Start".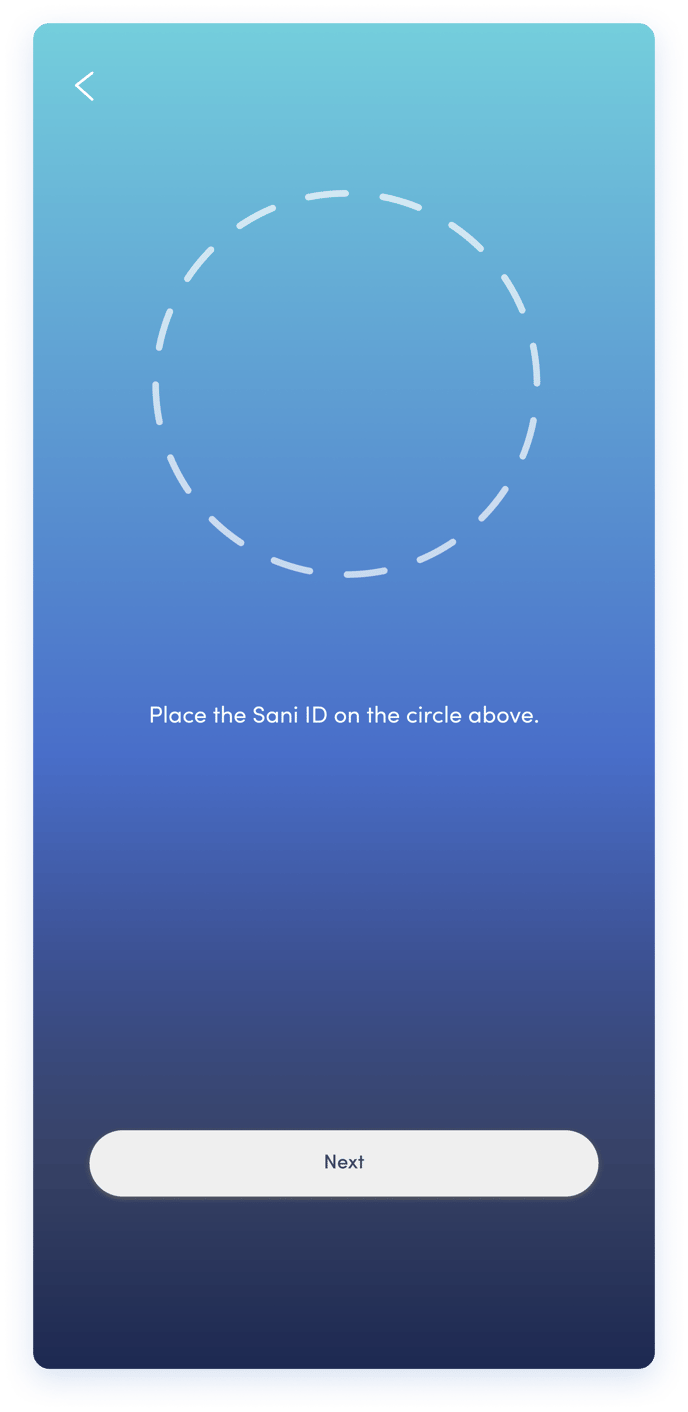 3. Then place the Sani ID on the round circle and press "Next".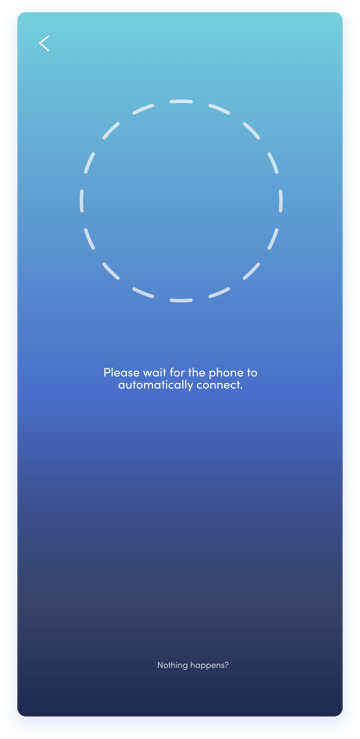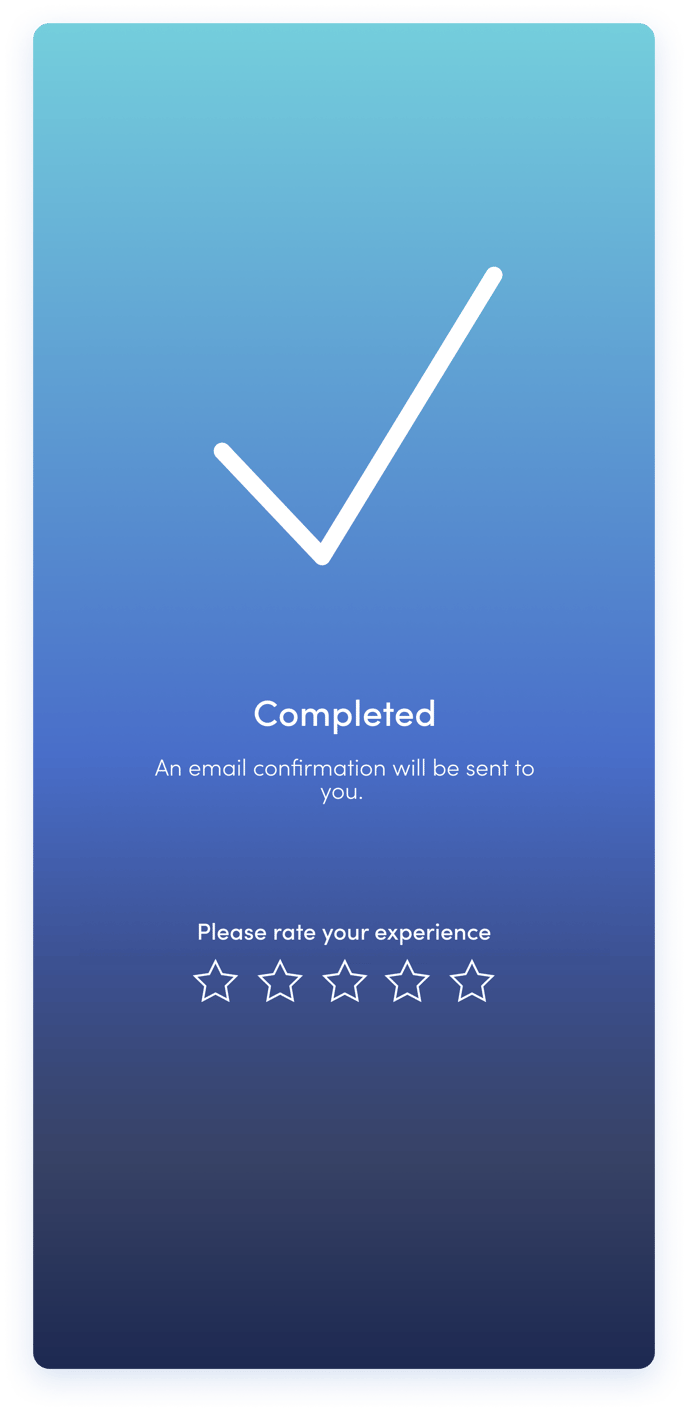 4. The phone starts to scan for the Sani ID's bluetooth signal.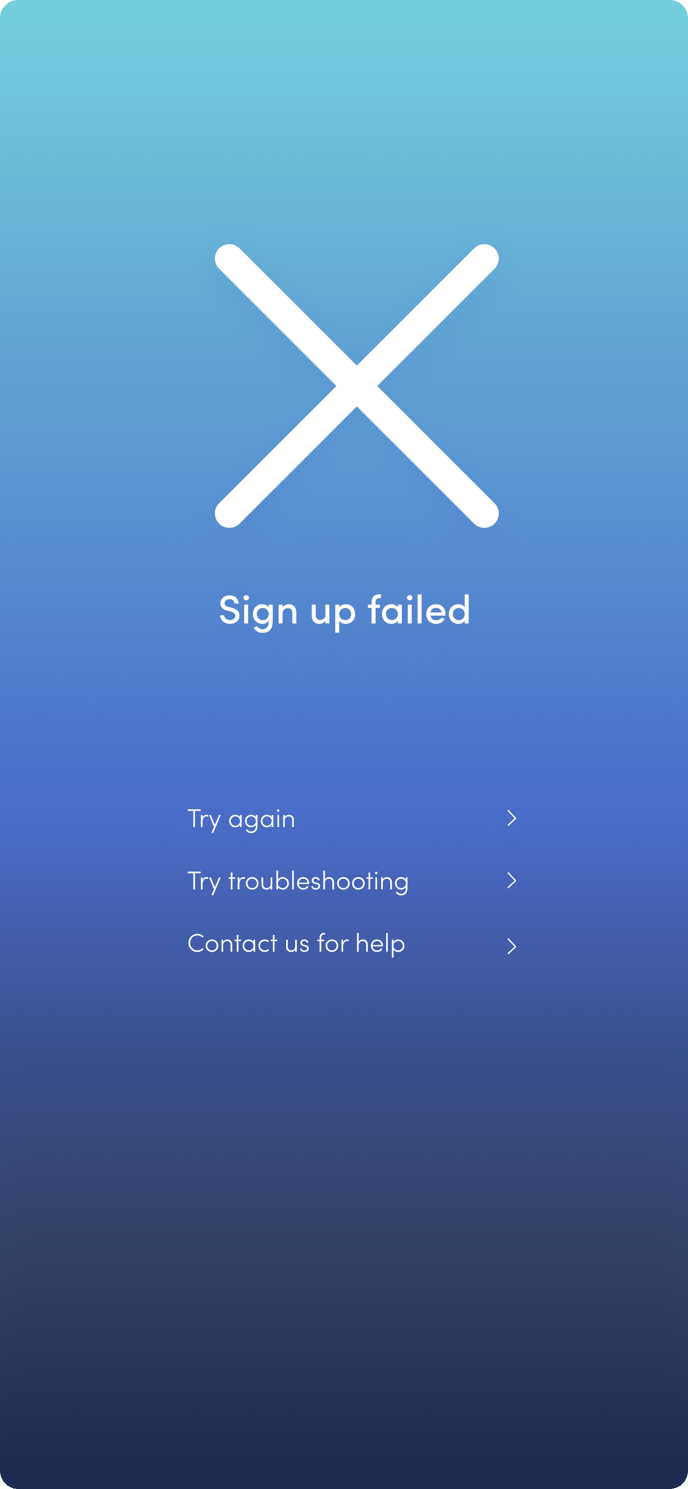 5. When the Sani ID has been scanned correctly a success screen will appear and the user will receive a confirmation email.
If the Sani ID is broken or has no battery, the scanning process will result in a failure screen.